You can train three times for free! Let us know if you want to come by by sending a email to bestuur@jungle-speed.nl.
| | |
| --- | --- |
| Maandag | 21:30-23:00 |
| Donderdag | 17:30-20:30 |
Trainingstijden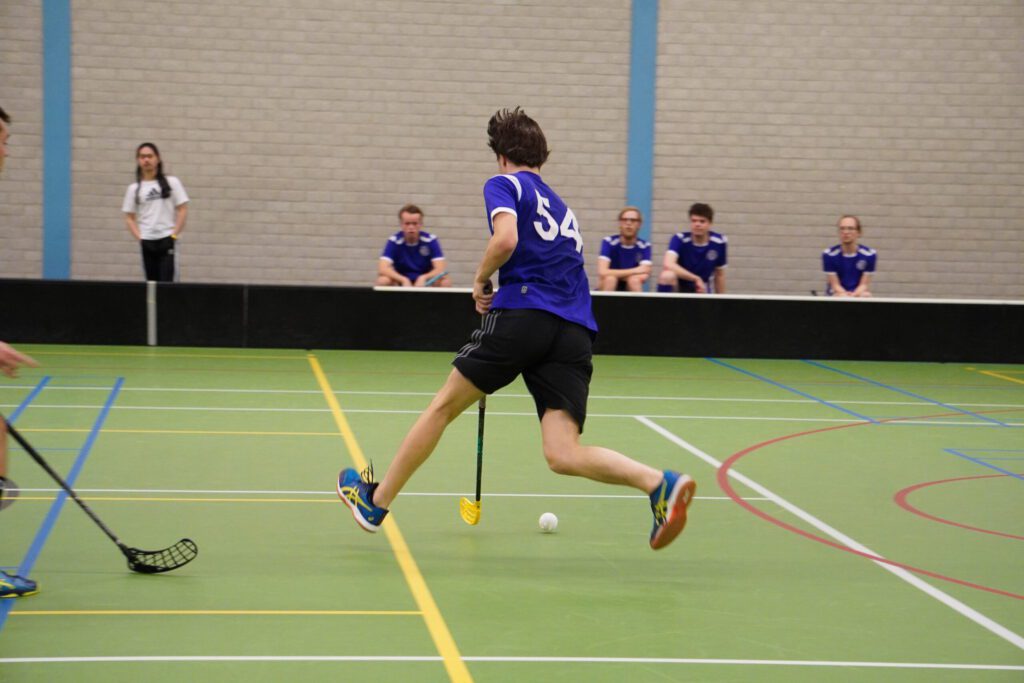 After that you can decide whether you want to become a member. As a member you can come and train twice a week and you can participate in the floorball mixed and/or large field competition organized by the NeFUB. Moreover, you can participate in all activities that are organized in addition to floorball.
Members must purchase an Olympass themselves at the Olympos sports center. This pass is mandatory for all students who want to play sports at Olympos. When purchasing this sports card you must indicate that it concerns a registration with U.S.F.V. Jungle-Speed. For more information about the Olympics, we would like to refer you to the Olympos website.
The rates for our membership per year are as follows: